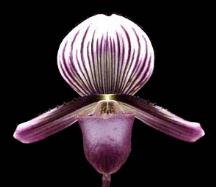 Some paphs are easy to grow under lights and I've even had success growing them, and flowering them, in my office at work!
---
• ascocenda orchid • hanging basket orchids • how to grow a vanda • vanda orchids • vandaceous • vandas
Vanda orchids can be very rewarding for any orchids grower.  They require high light to bloom, but the blooms can be stunning and long lasting.
---
• blue orchid • growing moth orchids • how to grow an orchid • ice cube orchids • moth orchid • phal orchid • phalanopsis
Phalaenopsis, or "Phals" are one of the easiest orchids for the new grower.  They are also known for incredibly long flowering cycles, sometimes lasting months.
---
Oncidium orchids can be quite easy for some people, although I have very little luck growing them.
---
• dendrobium • dendrobium orchid culture • how to grow dendrobium orchids
Just a bit of information on how to grow the more commonly available type of Dendrobium orchids.