Welcome!
Welcome! We're so glad you stopped by and we hope you find everything you need.
We now have 50 styles and sizes of clear pots designed specifically for orchid growers. We also offer a great selection of other pots, pans and baskets. We will soon be carrying pots for succulents too so check back often.
We continue to offer the best selection of orchids supplies available, from orchid repotting mixes & Orchiata, to fertilizer, clear plastic pots, AAA+ New Zealand sphagnum moss, coconut husk, humidity trays, stakes, clips, labels, and more!
Come in and browse for a while.. and if you need something we don't carry, please let us know! We are always on the lookout for new orchid products! thanks!
Orchid Talk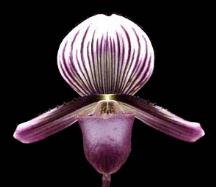 Some paphs are easy to grow under lights and I've even had success growing them, and flowering them, in my office at work!
Vanda orchids can be very rewarding for any orchids grower.  They require high light to bloom, but the blooms can be stunning and long lasting.
Phalaenopsis, or "Phals" are one of the easiest orchids for the new grower.  They are also known for incredibly long flowering cycles, sometimes lasting months.